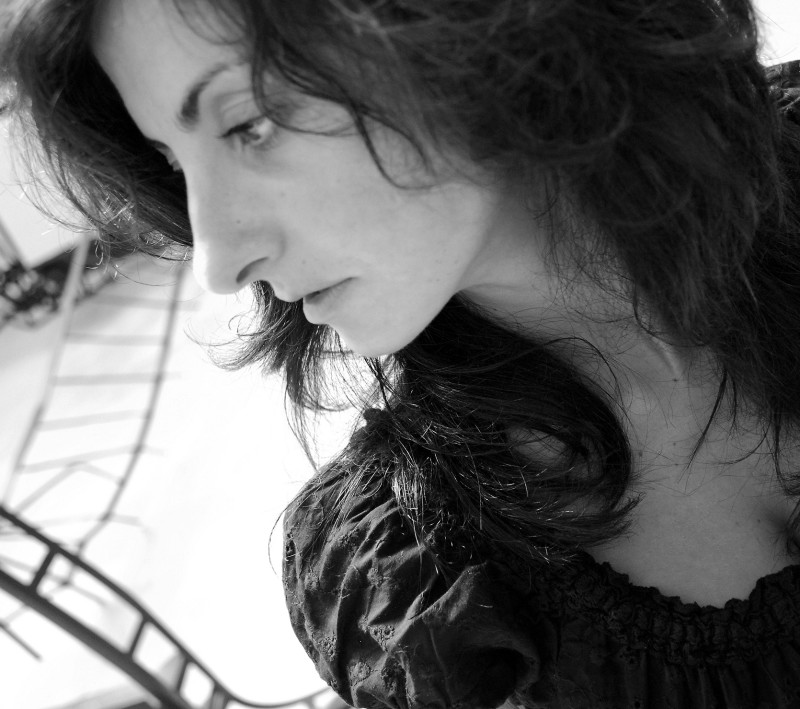 Ilaria Margutti (Modena, 1971) lives and works in Sansepolcro, where she carries on her artistic activity in parallel with that of teacher of drawing and art history. In 1997 she graduated from the Academy of Fine Arts in Florence, but it is since 1996 that she has started exhibiting her work in Italy and abroad: Janinebeangallery Berlin, Wannabeegallery – San Diego / Milan, MLBhomegallery – Ferrara, ArtGallery Zuccari – Montefalco (PG).
Since 2007 she started to insert the embroidery technique in her paintings, until it has became the language that best represents her poetry.
In 2008 her works were finalists in three international awards: Arte Laguna Prize, Arte Mondadori and Embroideres' Guild of Birmingham.
In 2010, Ilaria is in Ivory Coast with "De L'Esprit de L'Eau", an art project for the restoration of African culture in countries overwhelmed by civil war, supported by the Italian Consulate.
She oversees projects for the dissemination of contemporary art at the Museo Civico of Sansepolcro, of which she is a Commission member: it is since 2011 that she has been the Curator of ENCOUNTERS AT THE MUSEUM WITH CONTEMPORARY ART, a series of meetings and exhibitions with artists from all over Italy which is held in the Museo Civico of Sansepolcro.
Since 2012 she's been the curator of the path [..] RCHEOLOGICA, a project that aims to recover the abandoned areas to realize exhibitions and art projects in which the protagonists are mostly young high school students, to offer them the opportunity to compare with the artistic professionalism.
---