Lorenzo Cianchi, 1985.
Lives and works in Milan.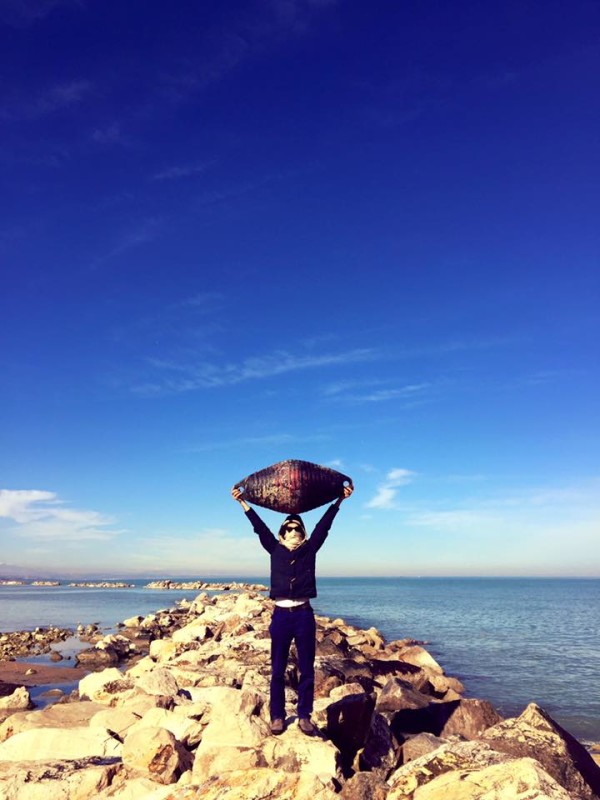 After graduation in Fine Arts at Accademia di Belle Arti of Carrara  he specialized in 2009 at Tokyo Zokei University. He took part with some collectives of performative and visual art ( Michele Tajariol, Simona Rossi e Stefania Carvisiglia, Primavera Contu) . In 2013 he is a co founder with Natascia Fenoglio e Francesco Valtolina of the art collective Rio Grande.
Undeniable, many objects live in imagination, not in reality. I play with this assumption in order to question common icons and their relation with the world in which are generated.I always prefer found objects, unconsciously. My research is planned but at the same time accidental, my works are voluntarily ambiguous towards the concept of utility.
Aesthetic of tacked-on objects and research of borderline images are the origins of my work; uncertain and inappropriate is how I would define it. I want to steal icons to chaos, I want to put them in a structured organism, I want to obtain a soft, but deep, destabilization.
I try to transform chances in scientific practices. I don't want to find a right way, but closer one. My artistic research is related to the expression of an image of complexity. I prefer destruction, but for some reason I need to build up something.
---